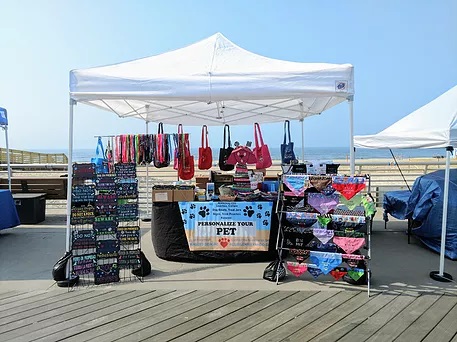 WANT TO TOUCH IT,  FEEL IT and SEE IT LIVE?  
---
Come on down and visit us at a local craft fair or festival!
———————————————————————————————————————————–
As of now the below events are scheduled to go forward. If anything changes due to COVID-19 restrictions, that information will immediately be posted above the date of the event.
If rainy weather is predicted on an event with a rain date, please check this page before heading out as that is usually a last minute call and will be posted as soon as we receive the notice from the venue.
Saturday, May 15, 2021
St. Rose of Lima School Parking Lot
2 Bayview Avenue
Massapequa, NY
10:00 AM to 4:00 PM
(Rain Date: Sunday, May 16, 2021)
This annual event features lots of fantastic fun for the whole family! You'll definitely want to check out all the handmade crafts, artisan goods, food trucks, vendors, raffles, famous St. Rose Zeppoles, and much more. It's not too early to start thinking of Father's Day and it just so happens that we'll have a ton of products available to please any and all dads!
Saturday, June 19, 2021
Library Parking Area
1 Main Street
Kings Park, NY
(Rain or shine!)
This giant street fair-style event features more than 125 artisans, a wide variety of amazing handmade-only crafts & gift items available for purchase, food trucks, and live music. This is your last chance to pick up an exceptional personalized gift for Dad – Father's Day is on June 20!
Our products are also available for sale at Devoshion: Creators with Compassion and the home of Local Artisans of New York, located at the Walt Whitman Shops in South Huntington (160 Walt Whitman Road, #1101, Huntington Station, NY).